Dear Students, Parents, and Guardians, We are eagerly anticipating the start of the new school year at Lawrenceburg High School! We are excited for our first student day, scheduled for Wednesday, August 2nd—a day full of promise and new beginnings. As we prepare for the school year ahead, we kindly remind all parents and guardians that student registration in Powerschool is mandatory. To ensure a seamless transition into their scheduled classes, we urge those who haven't registered yet to do so promptly. Let's embark on this journey together and make the 2023-2024 school year truly exceptional. Please find the welcome back letter with key information for a great school year attached. Yours in Education, Jared Leiker Principal, Lawrenceburg High School Attachment: Welcome Back Letter
https://rb.gy/xnpsf

Reminder: Tomorrow, we have an important event planned just for our incoming freshmen: Freshman Orientation! 📅 Date: July 24th, 2023 ⏰ Time: 10:00 AM - 12:00 PM 📍 Location: LHS Main Gym (use Lauren Hill entrance) Freshman Orientation is an excellent opportunity for our new students to get acquainted with the school layout, learn about our various programs, and meet some of our friendly staff members. *Please note that this event is exclusively for incoming freshman STUDENTS, and we kindly request families to let their students participate fully in this orientation experience. But don't worry, families! We've got something special planned for you too! Our annual Open House on August 8th at 6:00 PM. This is your chance to explore the school, meet teachers, and get a glimpse of the exciting academic year ahead. 📅 Date: August 8th ⏰ Time: 6:00 PM 📍 Location: LHS Right after the Open House, we invite all families and students to join us for our Meet Your Tiger Night on the football field at 7:00 PM. Cheer on the team, make new friends, and be a part of our spirited school community! 📅 Date: August 8th ⏰ Time: 7:00 PM 📍 Location: LHS Football Field #LawrenceburgLegacy #TTW

Dear Lawrenceburg High School Families, With the new school year just around the corner, we hope you and your children are looking forward to an exciting and enriching time ahead! We understand that the anticipation to receive class schedules is building, and we want to ensure a seamless start for all students. To make this possible, we kindly remind you of the crucial task of registering your student for the upcoming academic year. Your prompt registration is essential for us to effectively balance class sizes before releasing the schedules. Moreover, registering is a mandatory requirement, so your cooperation in this matter is greatly appreciated. Should you encounter any difficulties during the registration process, rest assured that our dedicated staff is ready to assist you. Feel free to contact us during school hours via phone at 812-537-7219 or by emailing
registration@lburg.k12.in.us
. Thank you for your attention to this matter, and we look forward to welcoming your child to an engaging and successful school year at Lawrenceburg High School! Best regards,

🎵 VOTE NOW for Mrs. Susan Herrick! 🏆🎶 We're excited to share that our own Mrs. Susan Herrick has been nominated for the prestigious Manilow Music Teacher Award! 🎉 Help us recognize her incredible impact on students' lives by casting your vote today. Mrs. Herrick is an outstanding music teacher who brings the joy of music to life. She's made a lasting difference in our community, and now it's time to show our appreciation. By voting for Mrs. Herrick, you can help her win a $10,000 prize, including a $5,000 cash prize and a $5,000 Manilow Bucks credit for classroom instruments. Plus, she'll be invited to a special backstage ceremony at a Barry Manilow concert! 🎹🎵 Voting is open from now until July 21, 2023, at 11:59 p.m. Don't miss your chance to support Mrs. Herrick. Click the link below to vote:
https://on.barrymanilow.com/trk/mmpaugcincinnati
Every vote counts, so spread the word and let's make Mrs. Herrick the top music teacher in the contest of area high schools! 🗳️✨ #VoteForMrsHerrick #ManilowMusicTeacherAward #MusicEducationMatters #SupportOurTeachers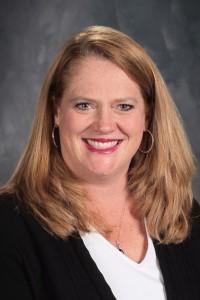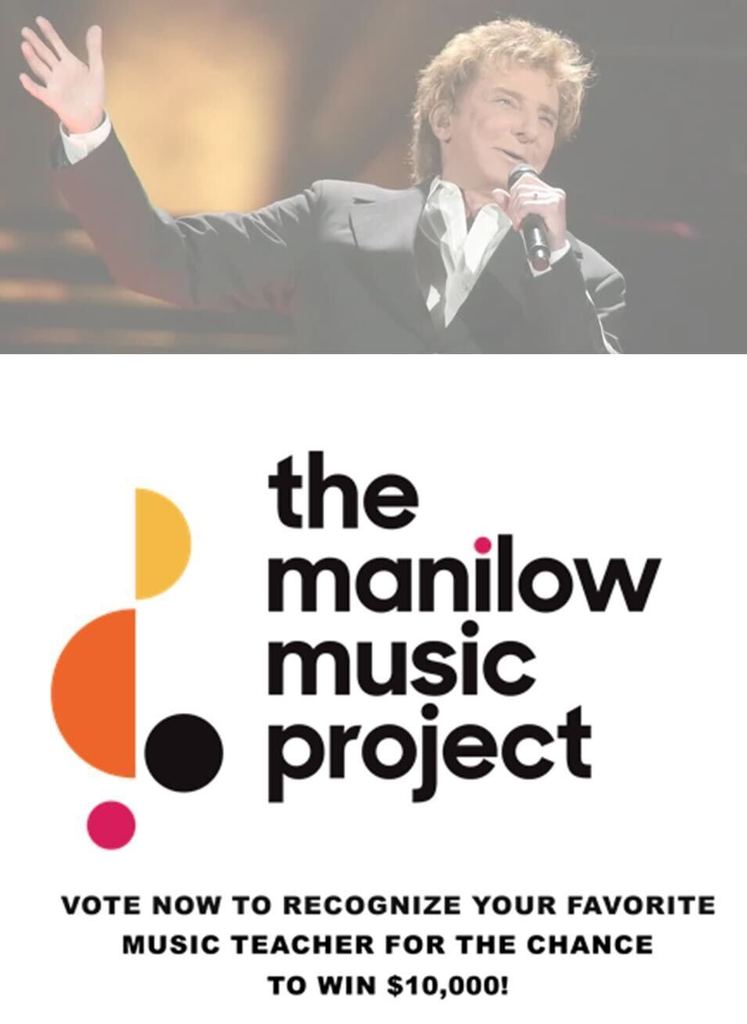 📢 Calling all compassionate individuals! 🙌🌟 Want to make a difference in a child's life? 🌈 Join our team as an Instructional Assistant! 📚💼 We offer competitive wages, a kid-centered schedule, a fun-filled environment, and the chance to be a guiding light in shaping young minds. ✨🌟 Apply now at lburg.tedk12.com/hire/index.aspx and be part of something truly meaningful! #MakeADifference #EducationMatters #JoinOurTeam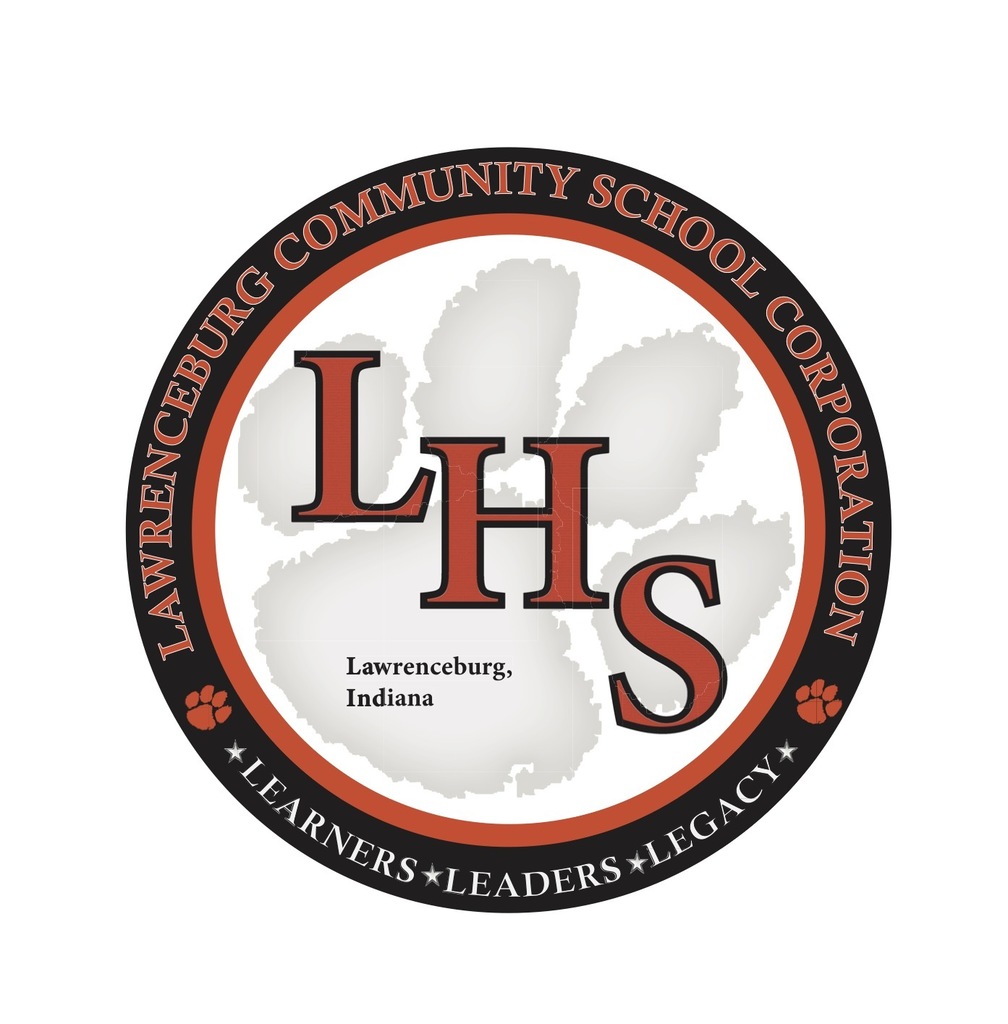 📣 Calling all math enthusiasts! 🧮🐯 Lawrenceburg High School is seeking a dynamic math teacher to join our passionate team. If you love inspiring young minds, shaping the future, and igniting a love for numbers, this is the perfect opportunity for you. Apply now at lburg.tedk12.com/hire/index.aspx and become a vital part of our educational community. Let's roar together! 🐅 #JoinTheTigerTeam #MathTeachersRock

We would like to wish all Lawrenceburg Community School Corporation staff, students and families a safe and relaxing summer break.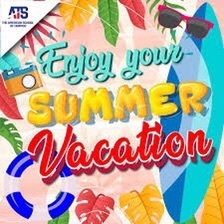 📢 Attention LHS Graduation attendees! 🎓🚧 Due to ongoing construction, parking will be limited for the big day on Sunday, May 28th at 2pm. Please refer to the attached map for alternative parking locations. Thank you for your cooperation and congratulations to the Class of 2023! 🎉 #LHSGraduation #ParkingUpdate #Classof2023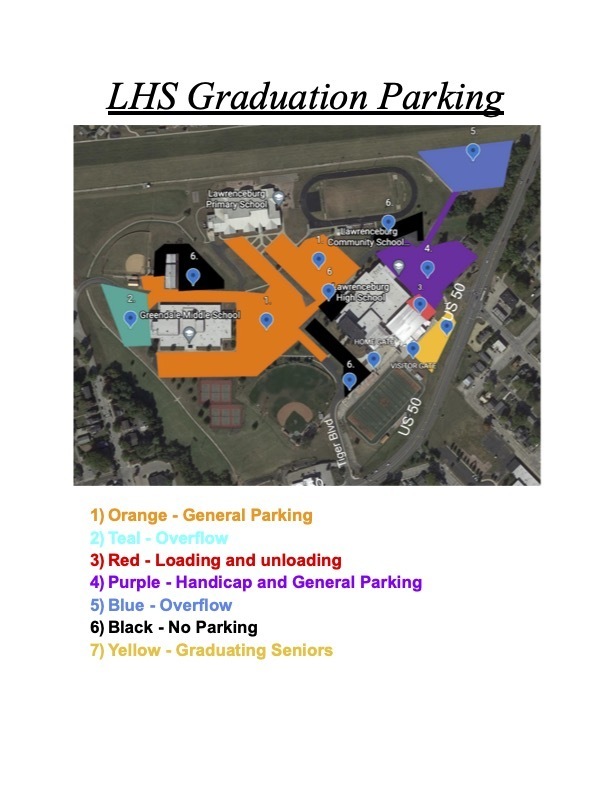 Senior breakfast, senior slide show, and graduation practice wraps a final day with our seniors before practice. #LawrenceburgLegacy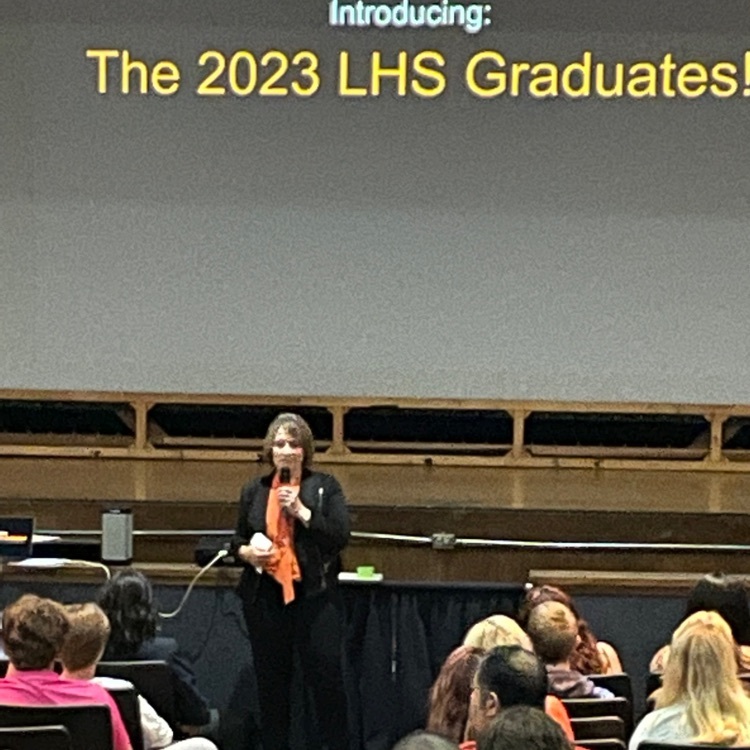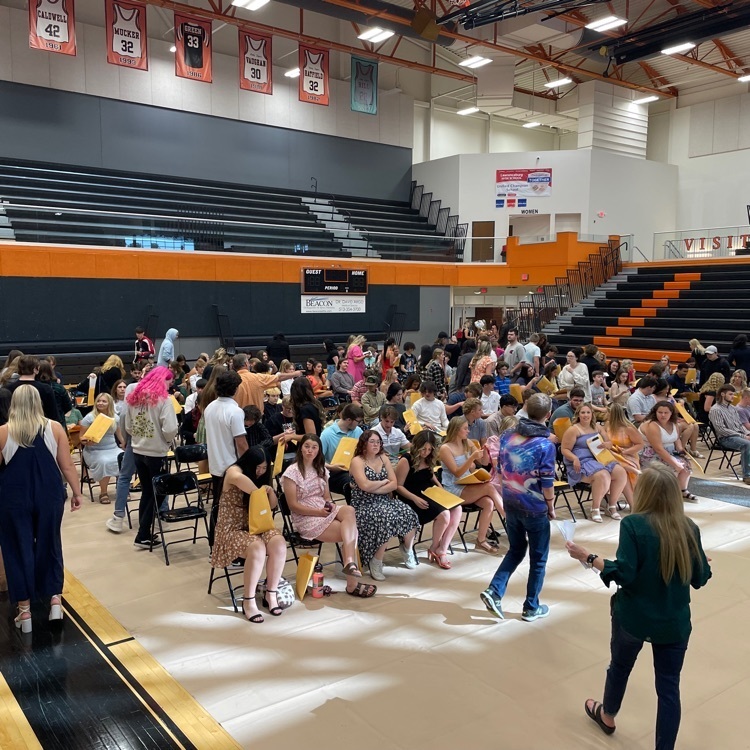 Graduation day is almost here for Lawrenceburg High School seniors! The commencement ceremony will take place on Sunday, May 28th, at 2:00pm in the LHS Gymnasium. If family and friends are unable to attend, they can join via the live stream link at
www.lawrenceburghs.live
. Share your favorite memory of your senior's senior year in the comments with us to celebrate!

Another fun filled day for seniors. Girls had activities and games, while the boys participated in the SAFE program for Dudes. Then the entire class finished the day with a picnic and games at the Greendale Cabin. #LawrenceburgLegach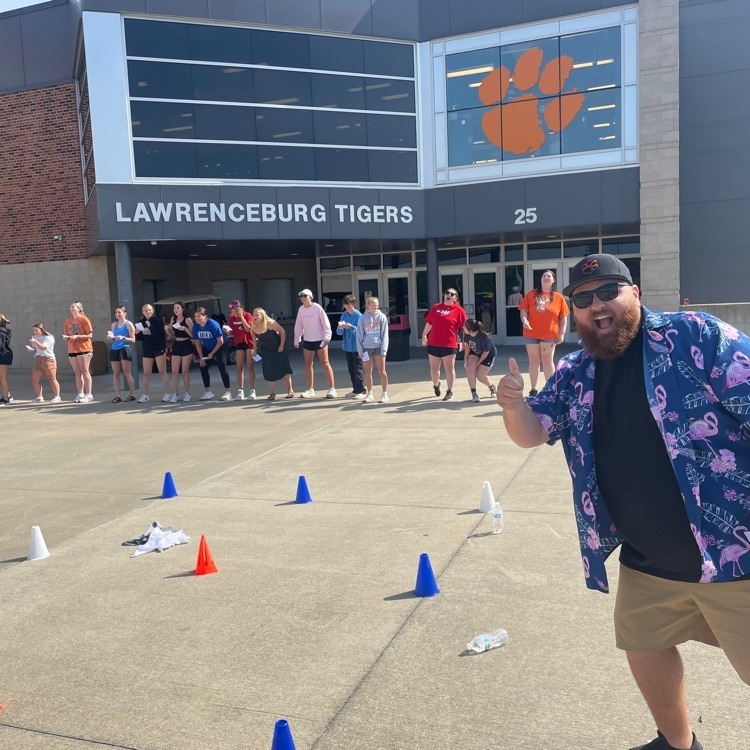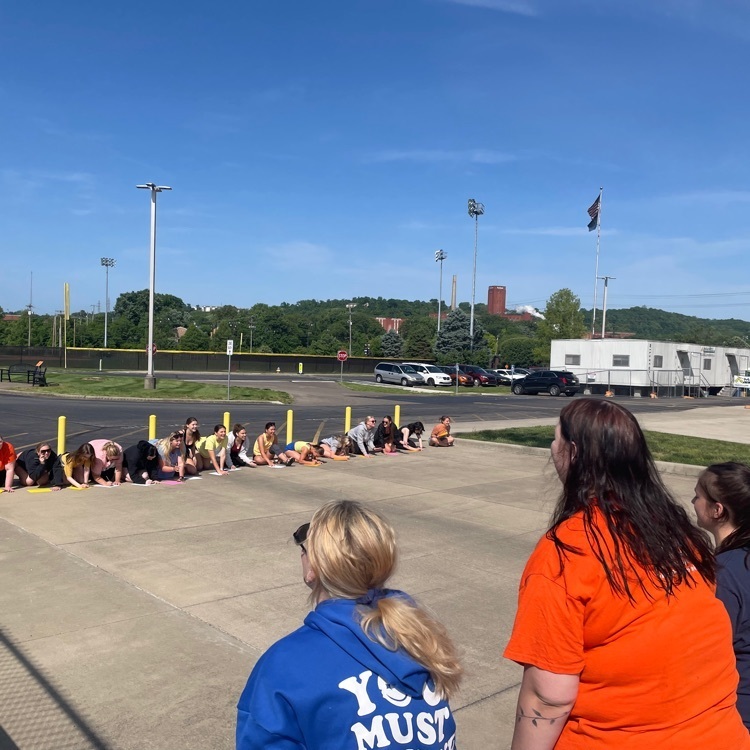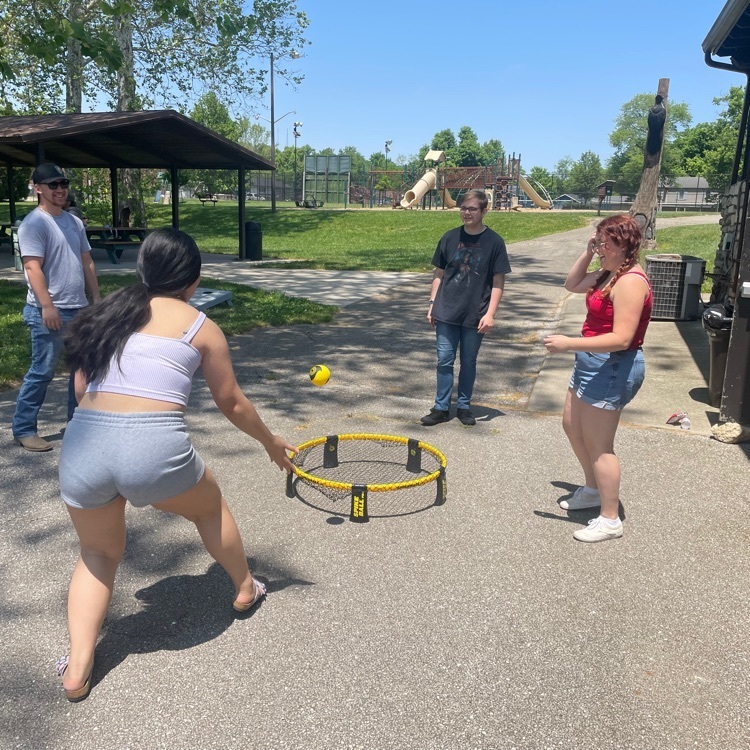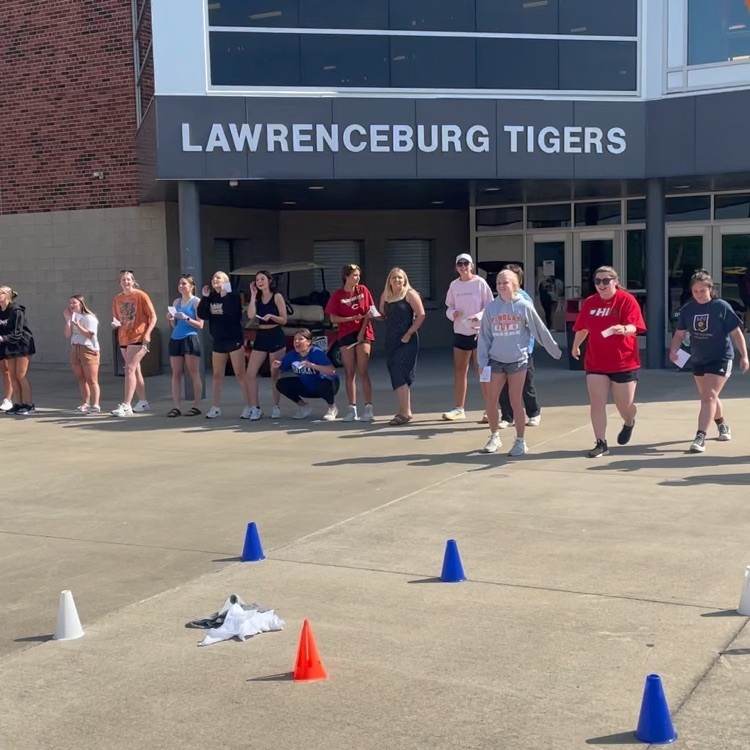 The afternoon session of the SAFE program was hands on. The girls really got into practicing their moves. #LawrenceburgLegacy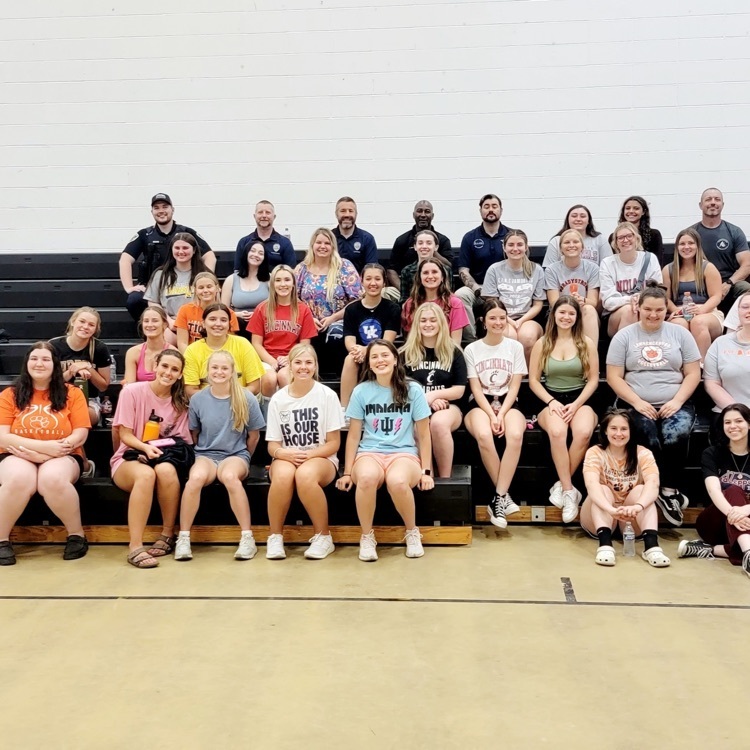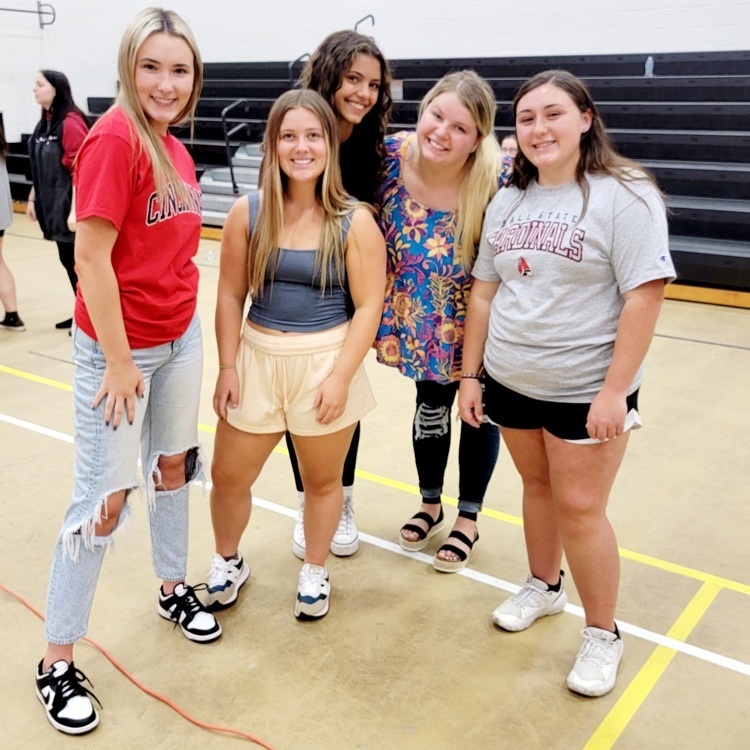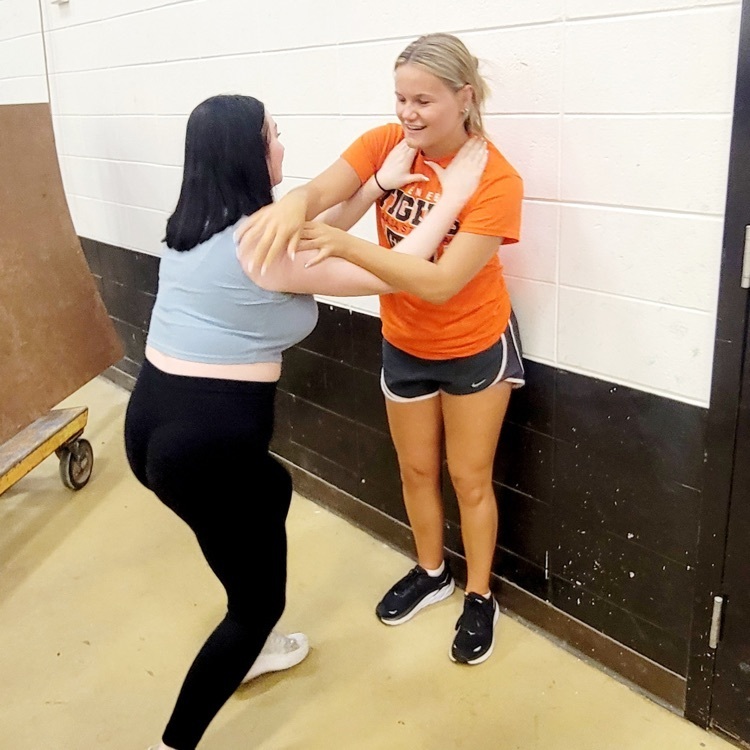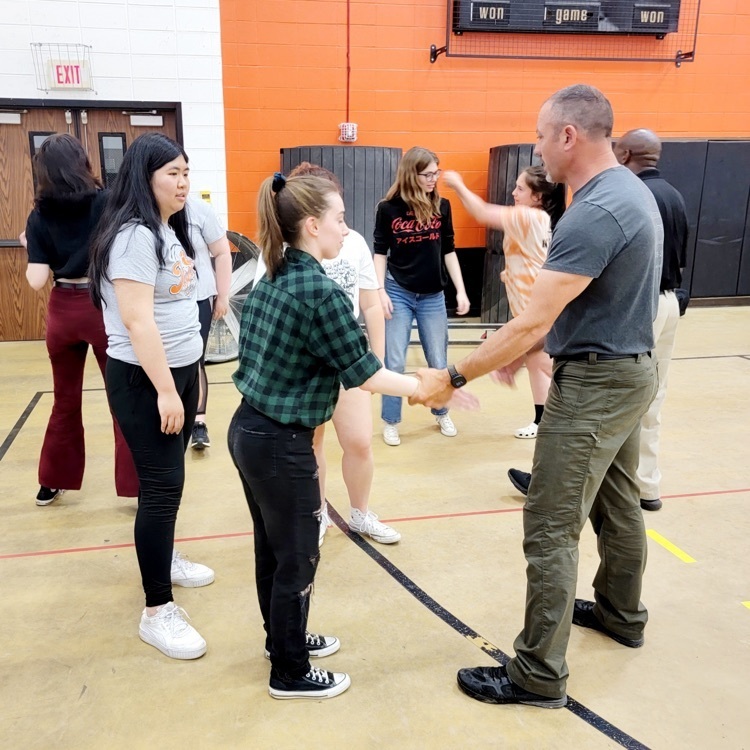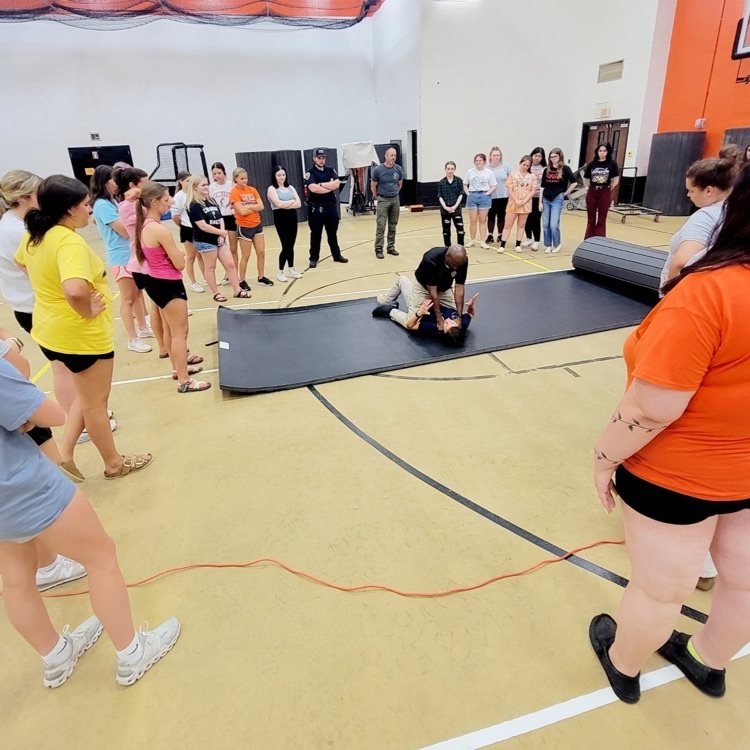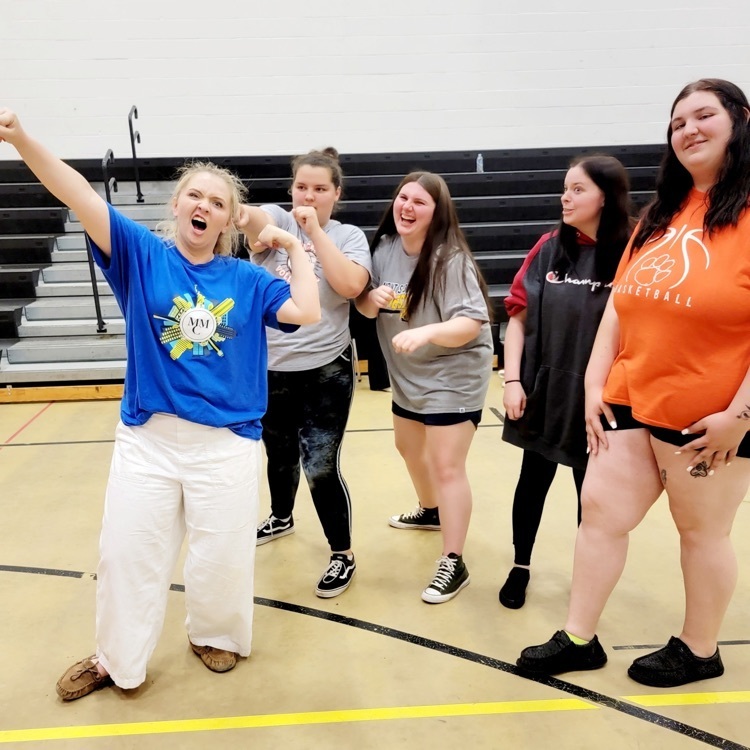 Thank you to Mr Chitty and his crew for working with our senior boys today. They had a lot of fun playing games, competing, and practicing their teamwork skills. #LawrenceburgLegacy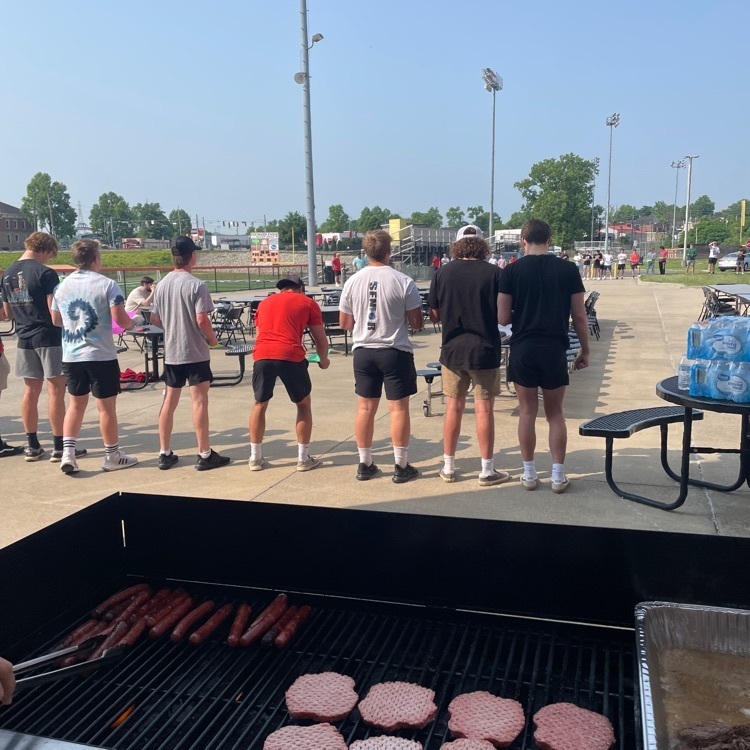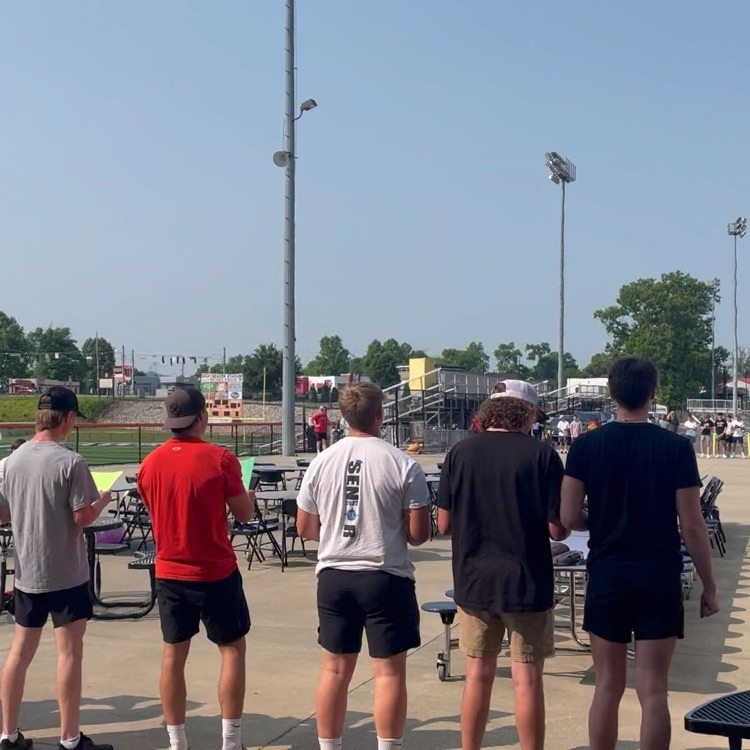 SROs from Columbus schools put on a program for senior girl on safety, self defense, and other valuable life lessons. We can't thank them enough for sharing their wisdom with our students. #LawrenceburgLegacy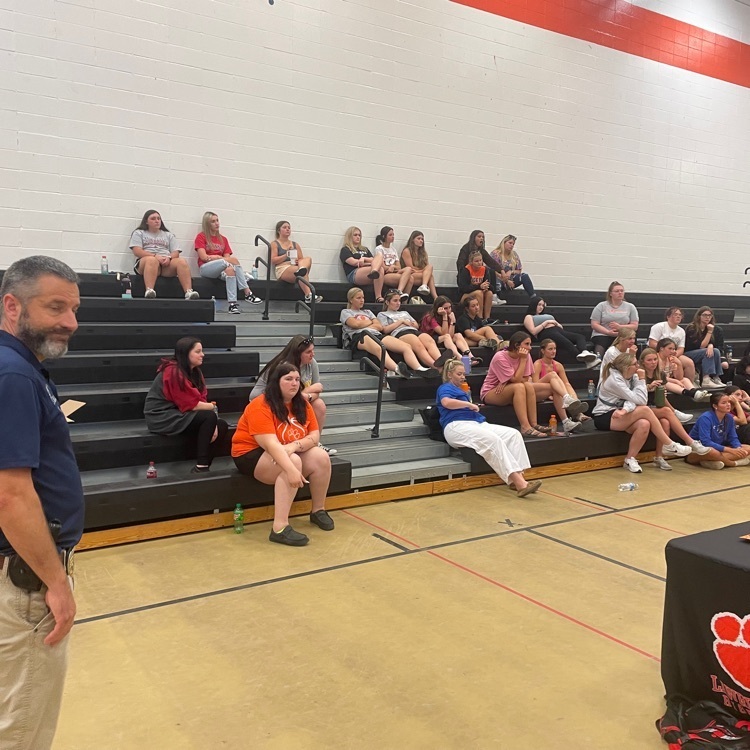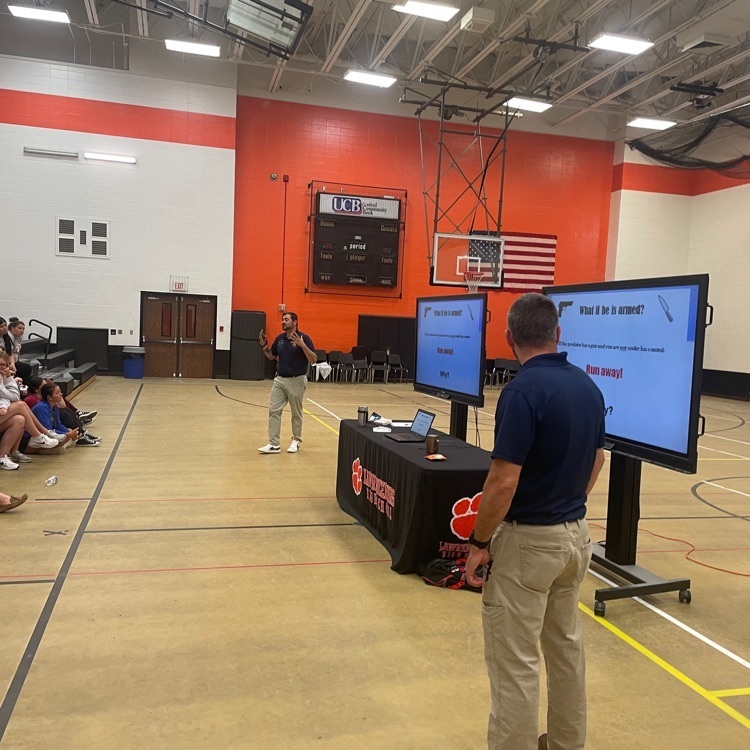 LHS Senior Cookout is a tradition that continues. Thank you to all those that helped make it happen. #LawrenceburgLegacy